Yall, have you seen the trailer for the long-awaited sequel to Anchorman: The Legend of Ron Burgundy?
I love douche bag 'humor' that one can find in the Anchorman series. Will Ferrell is a star with those 'awkward' 1-liners. He sure knows how to make white frat-bros from Middle Class Suburbia feel like they can be the comedic relief in ANY situation with a Ron Burgundy skit.

I remember my frat boyfriend Hollister-Channing (see pic below) used to always make me LULz after he'd CUM all in me because he'd start saying Ron Burgundy quotes…SO FUNNY!!!!! OMG!!! One time he came in me and I lulz'd so hard at his Ron Burgundy impersonation that I squirted the CUM back out! >_<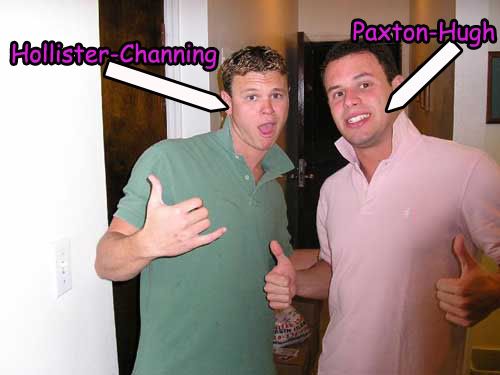 "I am excited about this movie?…..WHO PUT THE DAMN QUESTION MARK ON THE TELEPROMPTER AGAIN" = genius comedic writing
Are you going to see this BRILLIANT comedy when it comes out?
Are you going to see it with your frat bro BB from Suburbia?
Do you just LULZ 4 DAYS at Ron Burgundy Quotes?
Does my ex-boyfriend Hollister-Channing look better than my current boyfriend Paxton-Hugh (pictured above)?
Have you ever LULZ'd so hard after sex that your squirted cum out of your giney?
(Source: cumpoundgerald)